Alabama's Best Garage Door and Warehouse Solutions Company
Garage Door Services | Warehouse Solutions in Central Alabama
Dixie Overhead Door offers top-notch residential, commercial, and industrial garage door services, along with warehouse solutions in Central Alabama.  You can count on our team of certified technicians to service your home or business.  Since your garage is a primary point of entry into your home or business, you need a door and opener that is reliable and sturdy, without squeaks, creaks, or leaks.
Garage Door Services, Repair & Maintenance in Montgomery and Auburn-Opelika AL
If you have any need of garage door services, Dixie will get things back on track and do the job right, every time:


Repairs to door tracks, openers, or opening mechanisms

Belt/chain repairs or maintenance
Dixie also gladly offers in-house change of batteries for our garage door installation customers. We also have remotes for sale in-house, making choosing accessories for your overhead garage doors quick and easy.  Whether you're needing repairs or installation of garage door or openers for residential or commercial properties, we offer an array of styles and options to fit your budget.  
You want a garage door that is constructed with care, looks nice from the outside, and is solid enough to protect what you value on the inside. With Dixie Overhead Door you can be sure the door you purchase and the company standing behind it are committed to your safety and satisfaction.
Discover the Dixie Difference
SPECIAL FINANCING AVAILABLE – APPLY NOW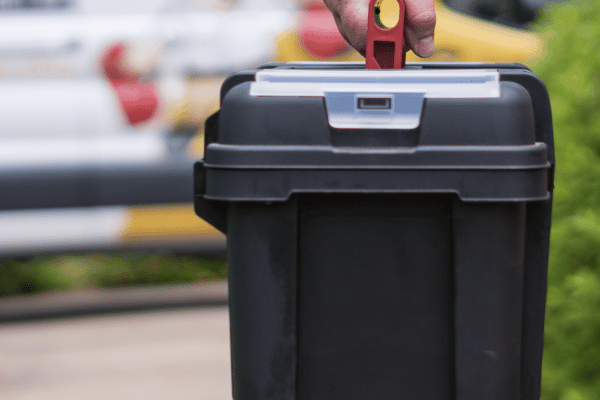 Dixie Overhead Door Commits to Service After the Sale
It's very disappointing to make a substantial home purchase and feel "left out to dry" if you need a repair. We offer more than competitive pricing. Our Dixie promise is to provide a valued experience, from the first point of contact through the payment for services rendered. Our staff is fully trained to help with any challenge you may face with the purchase, repair, or replacement of your garage door. 
Whatever your need, Dixie has you covered!
We provide garage door repair and installation to the following Alabama communities. If you don't see your town listed, please contact our office and double check before moving on to another garage door service company near you:
ALABASTER
ALBANY
ALEXANDER CITY
ALPHARETTA
ALPINE
ANDALUSIA
ANNISTON
ARDMORE
ASHLAND
ATHENS
ATLANTA
ATMORE
AUBURN
AUBURN UNIVERSITY
AUSTELL
AUTAUGAVILLE
BANKS
BARNESVILLE
BESSEMER
BILLINGSLEY
BIRMINGHAM
BLOUNTSVILLE
BLYTHEWOOD
BOOTH
BOWIE
BRANTLEY
BRIERFIELD
BROWNSBORO
BRUNDIDGE
BUTLER
CALERA
CALHOUN
CAMDEN
CAMP HILL
CANTON
CARTERSVILLE
CASTLEBERRY
CATAULA
CECIL
CENTREVILLE
CHELSEA
CHILDERSBURG
CLANTON
CLAYTON
COLQUITT
COLUMBIANA
COLUMBUS
CONCORD
CONROE
COOSADA
CULLMAN
CUMMING
CUSSETA
DACULA
DADEVILLE
DAPHNE
DAUPHIN ISLAND
DAVISTON
DEATSVILLE
DECATUR
DEMOPOLIS
DOTHAN
DOUBLE SPRINGS
DOUGLAS
DOUGLASVILLE
DULUTH
DUNCANVILLE
EASTABOGA
ECLECTIC
ELLERSLIE
ELMORE
ENTERPRISE
EQUALITY
EUFAULA
EVANS
EVERGREEN
FAIRHOPE
FAYETTEVILLE
FITZPATRICK
FIVE POINTS
FLORENCE
FOREST HOME
FORT DEPOSIT
FORT LAUDERDALE
FORT MITCHELL
FORT PAYNE
FORTSON
FRISCO CITY
GADSDEN
GARDENDALE
GAY
GEORGIANA
GLENWOOD
GOODWATER
GOSHEN
GRADY
GREENVILLE
GREENVILLE
GROVE HILL
GULF SHORES
GURLEY
HAMILTON
HARDAWAY
HARTSELLE
HARVEST
HATCHECHUBBEE
HAVANA
HAYNEVILLE
HAZEL GREEN
HEADLAND
HEFLIN
HELENA
HENAGAR
HIGHLAND HOME
HOLLYTREE
HONORAVILLE
HOOVER
HOPE HULL
HOSCHTON
HUNTSVILLE
HURTSBORO
JACK
JACKSON
JACKSONS GAP
JEMISON
JONES
JUNCTION CITY
KELLYTON
KILLEN
LAFAYETTE
LAGRANGE
LANETT
LAPINE
LAWRENCEVILLE
LEEDS
LETOHATCHEE
LILBURN
LINCOLN
LISMAN
LOACHAPOKA
LOCUST GROVE
LOWNDESBORO
LUTHERSVILLE
LUVERNE
MABLETON
MACON
MADISON
MAGNOLIA SPRINGS
MANCHESTER
MAPLESVILLE
MARBURY
MARIETTA
MARION
MARION JUNCTION
MATHEWS
MAUK
MCCALLA
MCKENZIE
MEANSVILLE
MIDLAND
MILLBROOK
MINTER
MOBILE
MOLENA
MONROEVILLE
MONTEVALLO
MONTGOMERY
MORELAND
MOUNTAIN BROOK
MUSCLE SHOALS
NASHVILLE
NEW BROCKTON
NEWNAN
NEWPORT NEWS
NORTHPORT
NOTASULGA
OAK PARK
OPELIKA
ORANGE BEACH
OWENS CROSS ROADS
OZARK
PARROTT
PEACHTREE CITY
PELHAM
PELL CITY
PHENIX CITY
PIKE ROAD
PINE MOUNTAIN
PINE MOUNTAIN VALLEY
PINSON
PITTSVIEW
PLANTERSVILLE
PRATTVILLE
PRESTON
QUINTON
RAMER
RANDOLPH
ROANOKE
ROBERTSDALE
ROCKFORD
ROSWELL
SALEM
SAN ANTONIO
SARDIS
SCOTTSBORO
SEALE
SELMA
SENOIA
SHARPSBURG
SHELBY
SHELLMAN
SHILOH
SHORTER
SIMPSONVILLE
SMITHS STATION
SMYRNA
STOCKBRIDGE
SUWANEE
SYLACAUGA
TALBOTTON
TALLADEGA
TALLASSEE
THEODORE
THOMASTON
THORSBY
TITUS
TROY
TRUSSVILLE
TUSCALOOSA
TUSKEGEE
TUSKEGEE INSTITUTE
TYLER
TYRONE
UNION SPRINGS
UPATOI
VALLEY
VALLEY GRANDE
VALLEY HEAD
VERBENA
VESTAVIA
VILLA RICA
WADLEY
WARM SPRINGS
WAVERLY
WAVERLY HALL
WEST POINT
WETUMPKA
WINFIELD
WOODBURY
WOODLAND
WOODSTOCK
ZEBULON